Coming of age films have become even more massively popular than they were before thanks to the internet and to A24 who seem to have made their brand name largely from the genre (Moonlight, Lady Bird, Waves, etc. All hits!), however, the coming of age genre has been proving itself to be one of the strongest since the release of The 400 Blows in 1959, or even before that. This list will bring together ten coming of age films, both newer and older, all underrated, from all around the world and all deserving more recognition than they've received up to this point.
Nobody Knows (Hirokazu Kore-eda, 2004)
Kore-eda is one of the best directors for modern domestic dramas, often being compared to Ozu for his focuses on modern Japanese families and their relationships with one another. Whilst he only really achieved his mainstream fame when Shoplifters was nominated for Best Foreign Language Film in early 2019 at The Oscars, Kore-eda has been making great films for decades, and Nobody Knows may be his best as it follows a group of children abandoned by their mother and forced to fend for themselves. Using the child perspective to make the film feel both whimsical and gutting at exactly the same time, and the film flourishes as it studies its setting as a character, too, exploring how surroundings impact the individuals that occupy them. It's a wonderful film, and an extremely powerful one that most anyone can enjoy, and should certainly see!
Distant Voices, Still Lives (Terence Davies, 1988)
Terence Davies is one of the greatest directors of all time, and Distant Voices, Still Lives may just be his finest achievement to date (The House of Mirth is also absolutely incredible, but Distant Voices just beats it for the top spot). Using a poetic style that seems to have had an impact on Terrence Malick's later films (from The Tree of Life and onwards, with The Tree of Life especially lifting from this film quite a lot in its presentation of childhood, adulthood and the blurred lines that often confuse the two), the story focuses itself on a working class family growing up in Liverpool in the middle of the 20th century, struggling with the Second World War and the personal repercussions of such an event, as well as struggling with the usual domestic troubles faced by most even today. The fragmented, mosaic style that the film has, being constructed with flashbacks and musical sequences among other types of scene, makes it entrancing from the off, and Davies' intense control over the emotions felt by his audience through his cinematography and the performances that fuel the film mean that this is one of the most emotionally outgoing and personal films of the last fifty years. Pete Postlethwaite gives a career best performance amongst a cast of largely quite unknown actors, and the film brings such realism to the table that its poeticism becomes simultaneously disorienting and enchanting. An absolute must watch for any fan of films, as are most of Davies' other films. It really is absolutely magnificent.
Lean on Pete (Andrew Haigh, 2017)
Andrew Haigh made quite a splash with his debut feature Weekend in 2011, and doubled down on that impact with his sophomoric film 45 Years, released in 2015. With two excellent British films under his belt, Haigh found himself with his first opportunity to make an American film, and chose Lean on Pete as his subject. Unfortunately, the film's advertising let it down somewhat and made the film out to be another entry into the already rather rundown boy and his horse subgenre of drama that is plenty occupied by mediocrity already, and so the film was doomed to a certain level before it ever got the change to really see the light of day. Fortunately, the power of A24 worked for the film as gradually more people have been coming back to it and finding themselves deeply impressed by the harsh story that shows inspiration of the classic novel The Catcher in the Rye by J.D. Salinger. Based upon the book of the same name by America writer Willy Vlautin, the film follows fifteen year old Charley as he and his father move from place to place and do their very best to make enough money to live. Taking a story of poverty and making it into something that shows in a much larger scale the brutality that can easily emenate from the situations deriving from poverty (especially when in its extreme), Lean on Pete produces a sharply powerful picture of the downfalls of the American Dream – living off of the land isn't what was made out to be.
With phenomenal performances and a great soundtrack of songs that do a brilliant job in aiding the film during its most poignant and shattering moments, Lean on Pete is one of A24's best films to date and also one of the most underrated films under the belt of the distribution giants who only seem to be becoming more popular and more powerful with time.
The Outsiders (Francis Ford Coppola, 1983)
It may be surprising, but The Outsiders proves itself as one of Coppola's most emotional films very quickly. Coming out just a year after One from the Heart, one of Coppola's finest works and the one that set him apart from all of his much more serious and grounded earlier work from the 1970s (you know the ones!), The Outsiders was faced with the difficult challenge of having to stick to the same new ideals set up in Coppola's previous film, whilst also having to perform well at the box office considering that One From the Heart didn't live to its box office expectations. It was a make or break moment for Coppola, and one that he rose to the occasion of, creating one of the strongest coming of age films of all time. This is largely thanks to the terrific ensemble cast, which features younger versions of a lot of terrific stars, from Matt Dillon to Tom Cruise to Patrick Swayze, who all come together beautifully to tell the story of teenage angst gone awry in the most beautiful way. It's something of a nostalgia fest, but it does so well with what it has that it's completely forgivable in being such a thing. A really wonderful film, and it embodies exactly the type of coming of age film that people are trying their hardest to make now but almost always just missing the mark.
Sing Street (John Carney, 2016)
John Carney's third film, similarly to Andrew Haigh's, was the first one that gave him more room for manoeuvring as his budget improved. Whilst many will recognise him as the director of Once, an indie romance drama that focused on the relationship between a busker and an immigrant trying to get by in Ireland (a really beautiful film, with a terrific soundtrack!), Sing Street also made quite an impact when it released in 2016 and 2017. The film is about a teenage boy who, in trying to impress a girl, pretends that he has a band, and so, he finds himself having to actually make one so that he can keep up his facade. Whilst Sing Street does follow most of the tropes of the coming of age genre, it is still one of the best modern examples of it next to films like the aforementioned Lean on Pete and Moonlight, as well as Submarine. The chemistry between the characters is dazzlingly charming throughout, and Carney utilises an '80s setting to provoke nostalgia in the audience too. This one also has a breakthrough support role from the great Jack Reynor, who many will now know for his appearance in Ari Aster's Midsommar last year.
Eureka (Shinji Aoyama, 2001)
Clocking in with one hell of a length runtime at 218 minutes, it's easy to see why a film like Eureka could be written off. It's extremely long and shot in black and white, with a subject matter focused on the repercussions of trauma and the attempts to deal with such a violent emotion, so it's definitely not one to watch with a group and some popcorn, however, it certainly shouldn't be discarded. In spite of the inaccessibility that is written all over the technical aspects, Eureka is an extremely beautiful film, one that maturely tackles the hard to stomach ideas surrounding childhood (and adulthood) trauma and questions what comes after a severely traumatic event. With an ensemble of the most memorable characters in all of film, this slow burn drama turned road trip movie is one of the most pleasant surprises one can hope to find, taking really difficult material and making a film out of it so stunningly great that when the 3.5 hour runtime comes to an end, you actually want it to continue on for a little longer just to see this world and these characters acting within it. It's a shame that such a film is so overlooked, but it's not difficult to see why – all I can do is beg some of you to give it a chance!
This is England (Shane Meadows, 2006)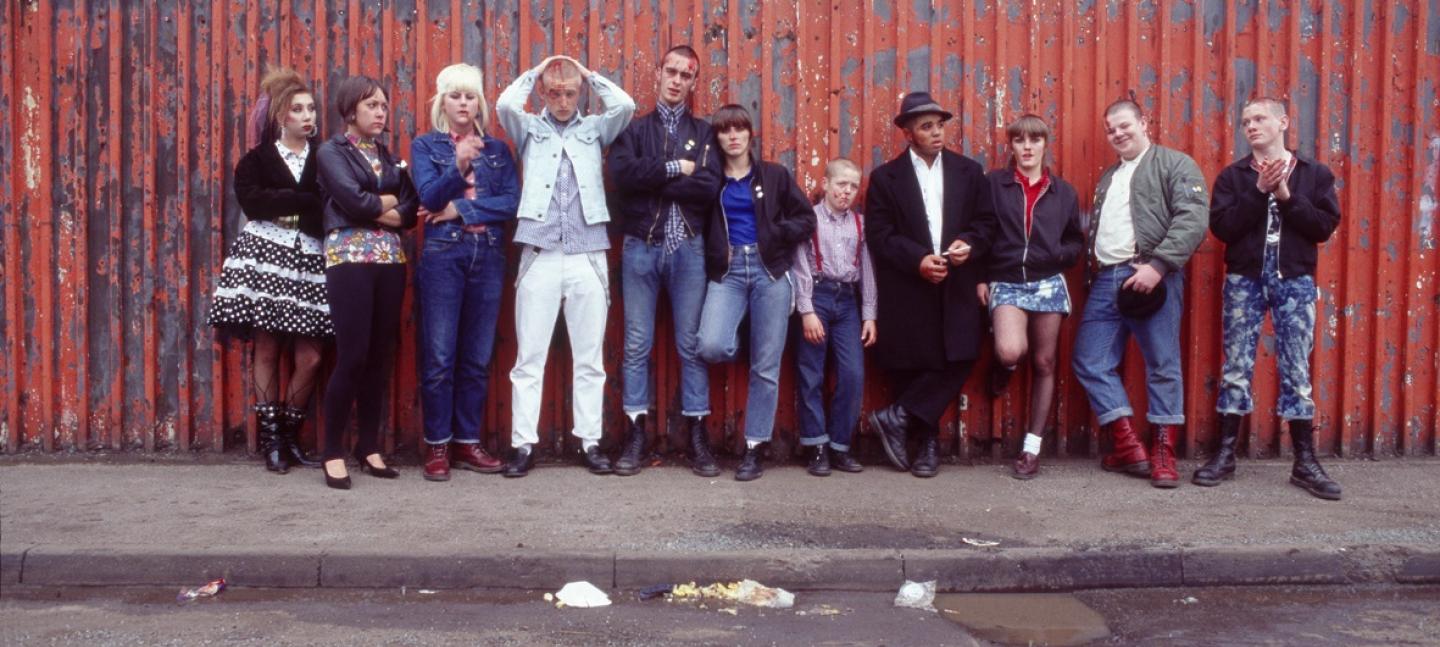 The second film on this list set in England, This is England may sound like just another tribute film to the (not so great) country that I happen to call home, one to be put in the ranks alongside other shameful titles such as Green Street or any one of the endless films about the Kray brothers, but it happens to be much, much more than that. Directed by the always brilliant Shane Meadows, one of the best directors currently working in the U.K. without a doubt, This is England follows Sean, a young boy who finds himself becoming friends with a group of skinheads in the 1980s. In the midst of Margaret Thatcher's reign as Prime Minister, the Falklands War and the start of the second wave of skinhead culture – one that saw their attitudes shift from being all about peace and unity to focusing in on racism and violence – This is England is a film that uses one small perspective to tell a much larger story, one of a country tearing itself apart due to political unrest and the failures of those in power. Ludovico Einaudi contributes one of the best film scores of the 21st century so far, and the large group of performers all do a brilliant job at bringing 80s England to life again, whilst Stephen Graham steals the show playing Combo, a member of the group who returns and quite clearly comes from a troubled past. The film was successful enough to receive three follow up miniseries, all of which add beautifully to the story conducted here and all of which stand alone as truly brilliant works, as we watch the characters grow older and adapt to the changing times whilst carrying the past upon their shoulders.
Mysterious Skin (Gregg Araki, 2004)
Gregg Araki had already gained himself some notoriety for his consistent films focused on outsider teens before 2004 rolled around, however, it was with the release of Mysterious Skin that his name became recognised among most fans of modern American cinema, even if it remains his most popular film even after sixteen years. With a truly dark subject matter that I won't mention for those who haven't seen the film, Mysterious Skin does a fantastic job of looking at how our past impacts our present and, similarly to the aforementioned Eureka, how trauma has lingering effects that last a lifetime. Giving Joseph Gordon Levitt a career building performance in the leading role, the film tackles its subject matters in a measured and mature way whilst still offering the perspective of the two main characters, both teenagers, in a clear manner that makes them easy to empathise for and care about. It's Gregg Araki's best film, and one that seems to have a deep effect on the majority of those who see it – again, not one to get the popcorn out for, though…
Kiki's Delivery Service (Hayao Miyazaki, 1989)
The only animated film to make the list, what better choice than Hayao Miyazaki's simultaneously epic and small scale masterpiece about a teen witch moving away from her parents for a year to learn how to use her powers – is the metaphor coming clear yet? Most likely a deep influence on the likes of Harry Potter and many other modern stories about witches, wizards and the like, Kiki's Delivery Service is one of the most simple Studio Ghibli films in that its only real connections to a fantasy world of any kind are flying broomsticks and a talking cat (who gets some real one liners throughout – a brilliantly grumpy cat if ever there was!), but that isn't to say that the film doesn't deserve attention, as this film swaps out some of the more fantastical elements for a previously unreached level of wholesome, similarly to Whisper of the Heart. Personally, it's my favourite Ghibli film for its overwhelming amount of heart. Another must see!
A Nos Amours (Maurice Pialat, 1983)
To counterbalance the more popular Ghibli film, let's talk about a much more obscure one now… A Nos Amours! The work of Maurice Pialat is generally quite overlooked, which is a real shame considering that he made a lot of the most beautiful French films of the 1980s, and none of them seem to have really caught on with audiences somehow. With Sandrine Bonnaire in the leading role, an actress who some of you will hopefully know for working with Agnes Varda, Chantal Akerman and Brian De Palma at other points in her career, and director Maurice Pialat in a smaller role as her father, this coming of age drama of romances gone awry and mistakes easily made is as poignant as they come, and is reminiscent of many other famous coming of age stories, especially My Little Loves (Jean Eustache, 1974 – a wonderful film!) and the more recently released Call Me By Your Name. A Nos Amours is an excellent film, one great for teenagers without a doubt, and one that most people will find appealing – definitely worth seeing, even if it is hard to find.