(As of July 2019)
The 21st century has given us some incredible films from equally incredible filmmakers. So, why not take this opportunity to talk about some? Here is the first part of two on 50 of my favourite films of the century so far… starting with:
50. The Taking of Pelham 1 2 3 (Tony Scott, 2009)
Tony Scott's frenetic remake of the 70s classic is incredibly edited, wildly entertaining and a shocking well produced look at the connection between good and 'evil'. Tony Scott produced a string of some of the most relentlessly edited blockbusters in most recent memory, and whilst this is the most laid back of them all, it's still thrilling in all the right ways.
49. Pendular (Julia Murat, 2017)
Reminiscent of the work of Claire Denis (particularly her work in the late 1990s and early 2000s), Pendular is a beautiful film about a relationship shared between two artists. It is one of the most intimate romances of recent memory, and one of the most overlooked films of the 2010s so far.
48. Somewhere (Sofia Coppola, 2010)
Whilst Lost In Translation has the spotlight, Sofia Coppola's more gentle and quietly consuming Somewhere seems to consistently slide under the radar for many. The beautiful observation of loneliness is fame is second to none, and the performances across the board (including one of Elle Fanning's earliest performances) are terrific.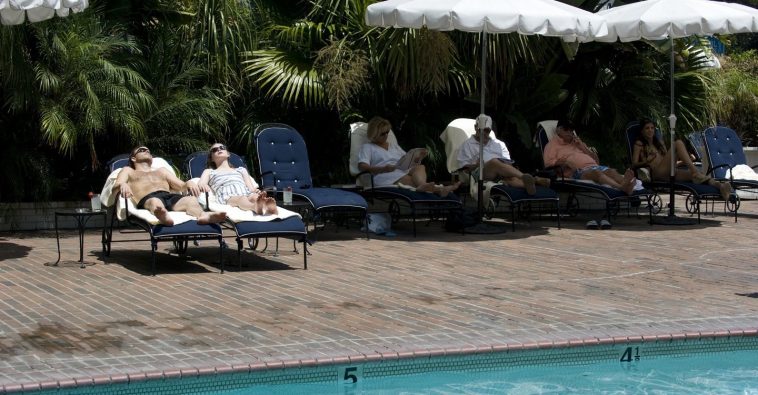 47. Jersey Boys (Clint Eastwood, 2014)
As glossy as you'd ever expect… right up until it isn't. One of Eastwood's most surprising directorial outings, and a wonderfully expressive film based on the musical of the same name. One of the better films about musicians in recent memory.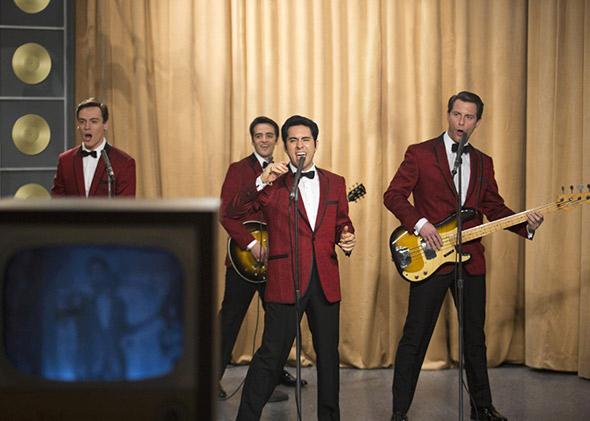 46. Battle in Heaven (Carlos Reygadas, 2005)
Battle In Heaven is… odd, to say the least. Evoking the style of Yorgos Lanthimos (before he was working) with its strangely distant characters and form, whilst also being a fascinating exploration of the sexual relationships between the characters involved, it's easy to see why this one wouldn't really work for everybody, however for those that do, it seems to be quite the hit. Give it a shot…
45. The Yards (James Gray, 2000)
A film that feels possessed by the spirit of 70s Scorsese, The Yards is thrilling. It's as bitter and spiteful a film as you could ever wish to see, with some of the best consistent use of chiaroscuro lighting in… cinema in general. A must for basically anyone, easily accessible and just brilliant.
44. Traffic (Steven Soderbergh, 2000)
With some of the most bold and adventurous merging of multiple stories through colour filtering, Steven Soderbergh's Traffic is a sprawling, enthralling look at America's struggle with drugs from a range of different perspectives. Soderbergh almost always delivers, and this is one of his very best films, being both unforgettably tense and surprisingly tender, too.
43. The Toolbox Murders (Tobe Hooper, 2004)
With Tobe Hooper still only really being recognised for directing The Texas Chainsaw Massacre, it's surprising that none of his films have really amassed a true cult following yet (maybe with the exceptions of Lightforce and the Texas Chainsaw Massacre 2, however, that may be reaching), but the Toolbux Murders may be the most surprising of them all. Following Lynchian trademarks for the majority, and with one of the most shocking endings of the century, the film places the unassuming audience into one of the most uncomfortable positions in all of cinema, with this forced voyeurism being some of the most discomforting in recent memory.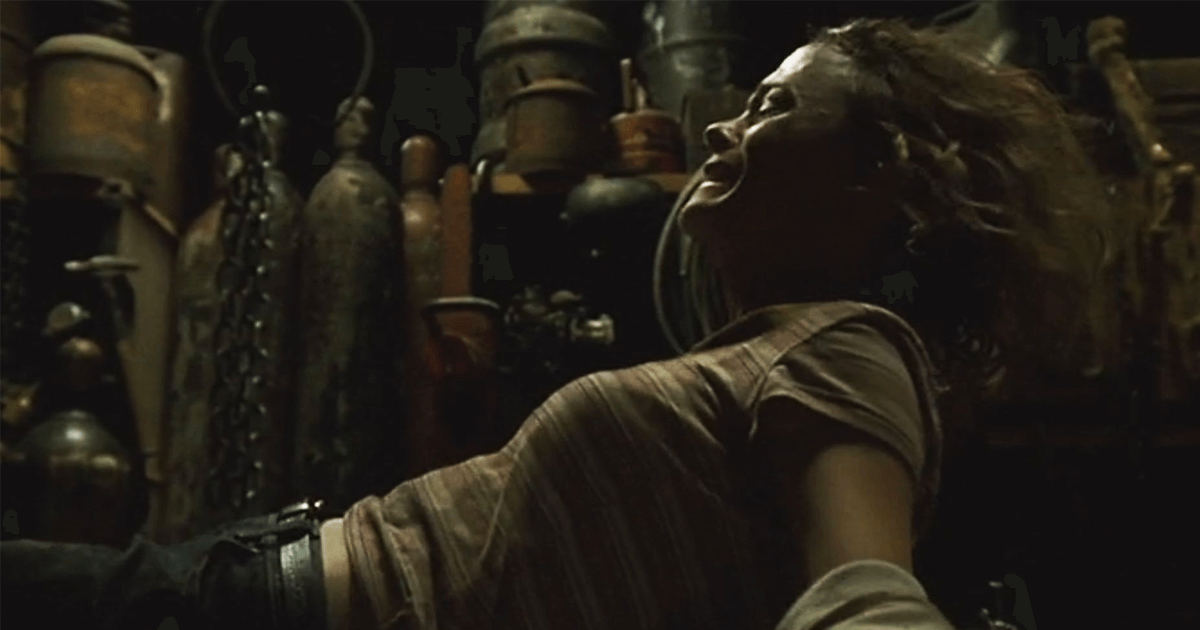 42. Last Days (Gus Van Sant, 2005)
Vaguely based on the last days of the life of Nirvana frontman, Kurt Cobain, Last Days is a harrowing account of a lost spirit. One who aimlessly roams, who acts without reason – someone who simply isn't there. Despite the slow pacing, it's incredibly involving, and leaves one hell of an impression on any audience member who is able to stick with the pace.
41. First Reformed (Paul Schrader, 2017)
One of the better known films on here, First Reformed is a slowly building, bone crushing film about general paranoia and loss of faith in the twenty first century. It is ridiculously enthralling, with one of the best performances of the century from the brilliant Ethan Hawke, as well as one of the most memorable ambiguous endings of the decade, to boot.
40. Russian Ark (Aleksandr Sokurov, 2002)
Sokurov always impresses with his technical work, however, never quite as much as he does here, somehow bringing together centuries of Russian history and holding it all together in one continuous shot, spanning '2000 CAST MEMBERS, 3 ORCHESTRAS, 33 ROOMS, 300 YEARS, ALL IN ONE TAKE', as the tagline says.
39. Contagion (Steven Soderbergh, 2011)
This one is more of a personal phobia pick than anything else, but the way that Soderbergh juggles all of these interconnecting stories is monstrous. The film manages to genuinely feel like an epidemic in a way that so few films about illnesses do, creating one of the most panicky, anxiety inducing films ever made.
38. Blissfully Yours (Apichatpong Weerasethakul, 2002)
One of the few slow cinema inclusions on here, Apichatpong Weerasethakul's gentle, meditative romance is simultaneously beautiful, funny and touching.
37. Behind the Candelabra (Steven Soderbergh, 2013)
Another Soderbergh entry, Behind the Candelabra follows the true-story romance between Liberace and Scott Thorson, played by Michael Douglas and Matt Damon. It's shockingly fun, emotional and infuriating all at the same time, looking into drug addiction and delusion in a way that few other films have, taking this very detached approach rather than forcing the audience to feel the same way as the characters. The script is tremendous, the acting is out of this world and Soderbergh's direction is as dazzling as ever.
36. Dying At Grace (Allan King, 2003)
One of the few documentaries that made the cut, Allan King's Dying at Grace is equally tough to sit through as it is to talk about. I'll just say this, the documentary follows a group of people with terminal illnesses – if it sounds like something you would be interested in, watch it, but do be warned – it's every bit as rough as it sounds.
35. The Headless Woman (Lucrecia Martel, 2008)
Lucrecia Martel is always a surprising director. La Cienaga (which we will talk about later) is wonderfully quiet and gently funny, whilst The Headless Woman using the very same emphasis on silence and using it to create one of the most vaguely intense films of the century so far. This one will definitely not be for everyone, I can easily see some people leaving this one with nothing but frustration, but I recommend giving it a shot, as if you fall on the right side of it, it's simply encapsulating.
34. Cosmopolis (David Cronenberg, 2012)
Another one that is bound to divide an audience straight down the middle, David Cronenberg's phenomenal Cosmopolis. Based on the Don Delillo book of the same title and starring the ever charismatic Robert Pattinson, the film follows a young billionaire through a day in New York. It's as frank as films come, a film with no filter and no regard for how an audience may react, however in this case it is that lack of care that makes the film work so well. Insightful, piercing and borderline satirical at times, it's a remarkable adaptation and one of Cronenberg's biggest – and boldest – achievements.
33. The Hunted (William Friedkin, 2003)
It seems that for the most part William Friedkin has faded into obscurity, far from his prime with The Exorcist and The French Connection, however, whilst his films may have lost their consistency, they aren't all bad. The Hunted, starring Tommy Lee Jones and Benecio Del Toro, is one of the most relentless, merciless action films of recent memory, with astonishing set piece after astonishing set piece. Whilst hard to track down, it's bound to give a fun experience at the very least, and there is certainly some depth to its comments on war, for those who want them.
32. James White (Josh Mond, 2015)
Another choice far more personal than the rest, James White is essentially a remake of Sokurov's Mother and Son (1997), made to fit a new audience. With a masterful performance from Chris Abbott, who channels the very same energy as the likes of Harvey Keitel and young Al Pacino here, and some of the most incredibly jittery and anxious direction in memory, Josh Mond's directorial debut is stunning in its emotional capacity and diversity in form. An absolute must see, a film that deserves so much more love than it has received up to this point, and one that is guaranteed to stir up quite the emotional storm in any viewer.
31. Margaret (Kenneth Lonergan, 2011)
As the film itself states, "This is not an opera." – despite the fact that it plays it in the most operatic and cinematic way. A troubling ghost story following the aftermath of a ghost crash, Lonergan's Margaret is seriously ruthless, a film that is so adamantly, so stubbornly, seen from a specific point of view that it becomes dizzingly uncomfortable. The long run time, the gruelling topics involved, the lifetime best performances across the board (but especially from Anna Paquin) and Lonergan's second-to-none direction make this one of the greatest films of the century, if not of all time, and one that has to be seen – just be sure to see the extended cut – you don't want to miss a second of what Lonergan has to offer.
30. Pain and Gain (Michael Bay, 2013)
Now, before you all eat me alive, let me just explain. I genuinely cannot tell if this film (alongside Bad Boys 2, whilst we are at it) are satirical or not. You can admittedly argue that that must mean they're poorly delivered, but my joy is actually in the fascination of not knowing. Surely, a film this despicable and oddball and ironic cannot be serious? And yet, the direction is so straight faced that it feels like it has to be. It is one of the most hard to pin down films in recent mainstream film, and that has to be worth something, right?
29. 4:44 Last Day On Earth (Abel Ferrara, 2011)
A real step away from the rest of the list, Abel Ferrara's 4:44 is… just defeating. A largely improvisational drama following Willem Dafoe during the last days before the end of the world, the film is constantly mournful and regretful, indelibly upsetting. It's inexplicable, so I'll just tell you to see it.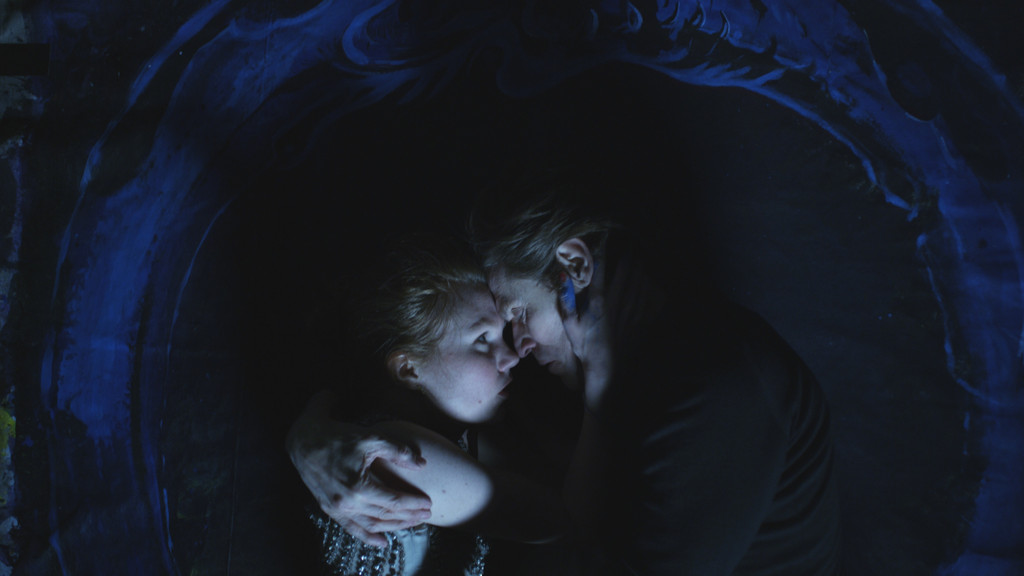 28. Unsane (Steven Soderbergh, 2018)
Yet another Soderbergh appearance, this time with one of his most recent films – Unsane. (Somehow) filmed on an iPhone, the film follows this institutional paranoia in a thriller that never stops thrilling, even after the plot twist has been revealed. Claire Foy gave maybe the best leading performance of the entire year, and the way that Soderbergh uses the versatility that the iPhone brings is a joy to watch.
27. Domino (Tony Scott, 2005)
As previously mentioned, Tony Scott had a string of these wonderfully experimental mainstream action films. Domino was, by far, the one that audiences reacted to in the most vitriolic way, and understandably so. Everything in Domino is exaggerated to the maximum, from the leering, sexualising camera, the boldest editing I have ever seen outside of the work of Stanley Brakhage and these amusingly amplified performances across the board, meaning that everything in the film becomes this strange space completely of its own. It's as baffling as it is stunning, and gives a similar fascination as Pain and Gain does in so far as never really being able to believe what you're seeing, and never even coming to understand out after endless thought on it.
26. Tarnation (Jonathan Caouette, 2003)
The second documentary featured on here, Jonathan Caouette's no budget film about the relationship between him and his mother over the years. As emotionally involving as anything you've ever seen, with the unmatched intimacy and openness of Caouette shining through and making the film simply so… real, for lack of a better term, Tarnation is a crushing film about a dysfunctional love made to work by those involved. It's a tough watch, but it certainly isn't without its moment of joy.
25. La Ciénaga (Lucretia Martel, 2001)
As mentioned earlier, La Cienaga is an odd film. It's both tense and funny, in spades, but not in the way you'd imagine. The laughs are almost always innocent, and the tension always derives from a care for the characters and a fear of not knowing what they might do, and Martel so clearly loves teasing the audience by making them expect certain things to happen and then never actually doing them. It can be frustrating, but with time and rewatches, it opens up and really stands out as an incredibly impressive film.